When it comes to outdoor spaces, adding lighting isn't just to bring the landscape and house to life at night anymore. With the many options out there, outdoor light will not only bring aesthetics to your property but it will give security and functionality to your walkways and outdoor entertainment areas. Having proper lighting, the use of your front and backyard will be long after the sun goes down with out needing an over powering flood light.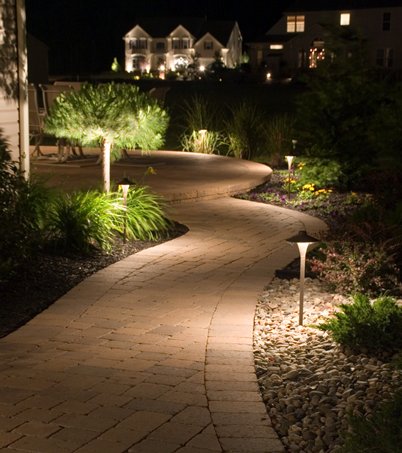 Path Lighting is a great investment. Not only does it give your visitors a well lit path to navigate but a safe one. Path lighting fixtures come in a variety of sizes and shapes to accommodate any outdoor decor.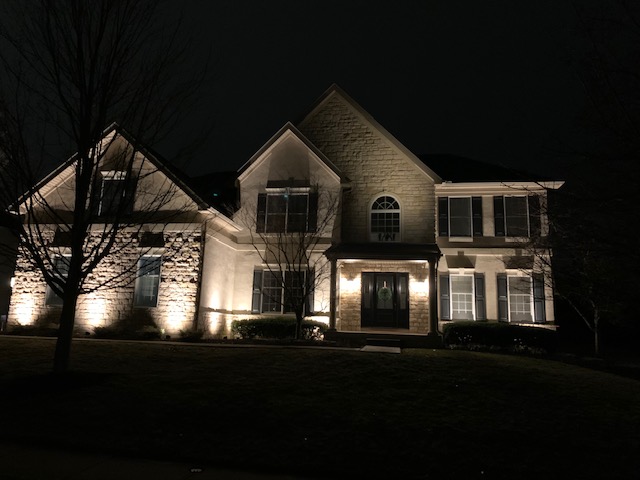 Well lighting has many uses from lighting up an architecture ascent on your house to bringing your favorite tree to life at night by up lighting. Well lights can be barely visible during the day but make their presence at night.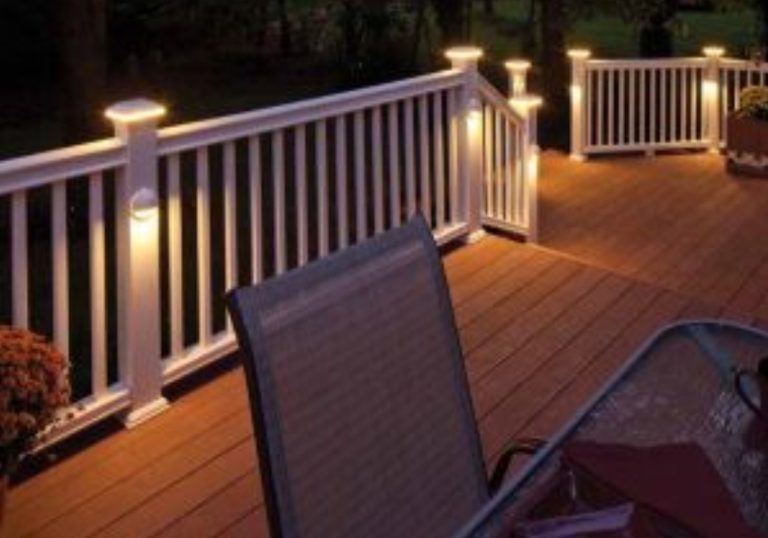 When lighting up an outdoor deck entertainment area, the proper lighting can add that subtle amount of lighting to not only enjoy a well lit area but still take in the nightly surroundings.
Just One of Our Many Installs